Trent Tomlinson
Country singer and songwriter Trent Tomlinson is not the sensitive balladeer type. As influenced by the outlaw country movement of Waylon Jennings and Willie Nelson as he is contemporary country-rockers like Big & Rich or latter-day Kid Rock, Tomlinson is at least as committed to the honky tonk hell-raiser life as he is to the sweeter side of Nashville. Tomlinson, whose press photos make him look like the Southern-fried cousin of Steve Van Zandt in his bandana-and-leathers phase, was born in Arkansas in 1976 and raised in the small town of Kennett, Missouri. His father, Don Tomlinson, had played pro basketball for the Cleveland Cavaliers in the early '70s before a knee injury led him to high-school coaching; despite some sporting talent of his own, Tomlinson was primarily interested in music.
While still in high school in the early '90s, Tomlinson appeared on a country version of Star Search called You Can Be a Star, eventually winning first runner-up. Moving to Nashville upon graduation, Tomlinson spent nearly a decade in the usual Music Row grind as a struggling songwriter, chasing publishing deals and placing the occasional album track for second- and third-string singers. Moving into a more rock-influenced and progressive direction as the musical trends changed in Nashville, Tomlinson began to perform his own songs while having more luck placing tunes with acts like Emerson Drive, George Strait, and Sara Evans. Finally, in 2006, Tomlinson released his debut single on the Lyric Street label, the rowdy domestic spat "Drunker Than Me." Scoring a Top 20 country hit on his first try, Tomlinson followed with a ballad dedicated to his father, "One Wing in the Fire," which managed to cross over into the lower reaches of the Billboard Hot 100.
Tomlinson's debut album, Country Is My Rock, was released in the spring of 2006. The album peaked at 20 on the Billboard country chart, with "Just Might Have Her Radio On" reaching 21 in 2007. The following year, Lyric Street moved him to their Carolwood subsidiary. While there, he released three singles — "That's How It Still Oughta Be," "Henry Cartwright's Produce Stand," and "Angels Like Her" — but none of them were hits. Carolwood shuttered late in 2009 and he returned to Lyric Street before ending his association with them in 2010. He signed with Skyline in 2011, which never released the album he recorded for the label. He released "Come Back to Bed" in 2014, but it took two more years before he released That's What's Working Right Now, his long-delayed second album.
opening for Trent,
Vanessa LeGrand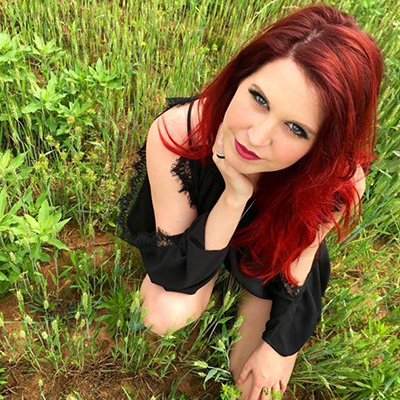 Since her first gig at the Palazzo Vanessa has performed all over the strip singing all genres from pop to jazz, to country and rock. She has performed on Freemont Street, Toby Keith's, The M Resort, Bootlegger, among many others in and out of Las Vegas. Currently Vanessa has a residency at South Point Casino on Friday nights performing before the World Famous Dirty at 12:30 Comedy show. She is currently working on her first original album consisting of country / rock music and hopes to have an EP by the end of 2017.